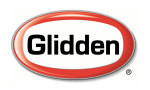 eyemg was instrumental in the creation of the Glidden Color@Home CD-ROM. eyemg provided the interface design and also the interactive software that wrapped a customized piece of visualization software.

The Color@Home II paint visualization application allows a homeowner to try infinite permutations of color combinations on pre-selected interior and exterior room and home types and on digital images of the owner's home.

Over 500,000 CD-ROMs hit the market , utilizing nationwide Home Depot's as distribution points. By seeding the market with 500,000 CD-ROMs, the Web site also became a focal point for project minded consumers.
Services
Specification, Web Development, Web Design