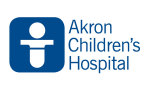 With funding from Hyundai Hope on Wheels, Akron Childrenís Hospital had eyemg develop an online tool to give childhood cancer survivors the resources they need to understand and manage their late effects.

Through CancerLateFX, a free, personalized app and website, childhood cancer survivors can receive educational information, tips, tools and resources to keep them informed and healthy throughout their adult lives.

The app generates content based on a personís symptoms and medical history. It also uses the survivorís cancer type and specific medications/treatments to introduce goals, prevention tips and talking points that can be further explored with the userís current healthcare provider.

As the grant duration has passed, the app and website are no longer available.
Services
Specification, Hosting/Colocation, Identity Design, Native App Development, Web Development, Web Design